Our VISION

South African Culture and Heritage to be known to everybody on our Planet

Our MISSION
To re-visit the past so as to educate the future
To promote and create awareness of African heritage and culture of Southern Africa to a global audience
Our OBJECTIVES are facilitating the ideas of our clients to bring to life their visions and achieve their required outcomes, based upon our mission they have to be adjusted as we go along.

We are documentary and filmmakers with special focus on cultural local content. As from late 2009 we are engaged with the production of documentaries on the Khoikhoi of southern Africa, tracing their roots from Botswana to the south of Africa, Cape Town, and back up along the West Coast to Namibia. This begins to close the huge gap in the contemporary history of the Khoikhoi indigenous people. Lots have been done about the San/Bushmen but not the Khoikhoi.

Coming from different backgrounds but with plenty of common ground, it was inevitable that we should create, as associates, a unit with common goals. One of those goals is to bring new life to video productions across the board. From corporate to documentary, training to interactive, On Set is just that... the onset of a whole new way to look at production, whatever kind and as said ... with special focus on local cultural content.


Rudolf (Rudi) Rieger engages as Producer, Director and Writer of On Set Productions. His strength: Business (Mentoring), Project Management, Cultural Tourism, IT and the Visual Arts.
Producer, Director, Writer and behind the Camera Johann Abrahams has been in the television industry since 1983. He has been the Executive Producer of the SABC's award winning investigative show, Special Assignment for up to four years.

Today he freelances and works within the framework of On Set Film Productions as an associate.


AIS Advisory Board

Academic advisors verify and approve the contents of the documentary script in view of the correctness of historical and cultural facts within the context of the project's objective of contributing to an African renaissance among Khoikhoi peoples of Southern Africa and all people of Khoikhoi origins.


The AIS documentary on the Khoikhoi of southern Africa is tracing the herders' (and hunter/gatherers) roots from Botswana to Cape Town and back up along the West Coast to Namibia. This kind of documentary has not been done yet and begins to close the huge gap in the contemporary history of the Khoekhoe indigenous people. Lots has been said and documented about the San/Bushmen but not on the Khoekhoe.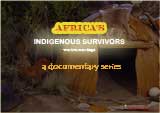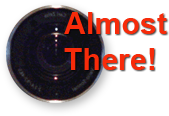 Kalahari Kitchen
Is it still possible for these indigenous survivors to hunt and gather? What is left in nature's pantry and how did original dishes change with the influence of South-East Asian slaves, and Europeans?

Celebrity chef Reuben Riffel together with Actress Kim Engelbrecht show you how it's done. Reuben uses his skills to blend these ingredients with other cuisines to create his own mouth-watering recipes – a stunning new, truly South African fusion food.